Smart Wand™ 2 is an ultimate foreplay tool for people or their partners. They can free the tension in their bodies by releasing stress and relaxing muscles, which opens the door for their sexual energy to receive holistic orgasmic experience. Featuring an updated design, this powerful massager offers ten different massage patterns that help soothe sore muscles and relieve stress, while a steadier handle and even longer-lasting charge mean they can enjoy hours upon hours of pleasure. Relax and unwind like never before.
Here's a LELO coupon on us at check-out for LELO brands.  We really LOVE this brand, so we want everyone to have a LELO toy. LELO2021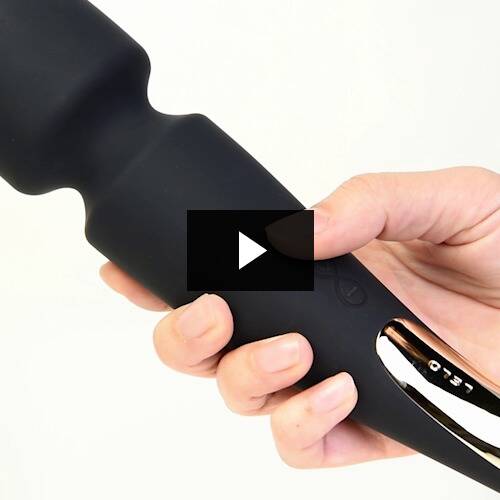 1 - A SLEEK DESIGN WITH INCREDIBLE POWER

Concentrated & constant power with a steadier handle for endless relaxation.
2 - STEADIER HANDLE
Stable and reliable control over the intensities.
3 - EXTRA LONG-LASTING CHARGE
Longer battery life and 10 vibration settings to enjoy hours upon hours of pleasure.
4 - EXTRA-SOFT SILICONE
Body-safe and smooth as silk for deeply fulfilling pleasure.
Rechargeable
 Silicone, PC, ABS
Materials:

 

Silicone, PC, ABS
Size:

 

304 x 80 x 60 mm / 11.97 x 3.14 x 2.36 in
Weight:

 

383 g / 0.84 lb
Battery:Li-Ion 1200/1050mA 3.7V
Charging:

 

2.5h at 5.0V 750mA
User Time:Up to 4 hours
Standby:

 

90 days
Frequency:80Hz
Interface:

 

3-buttons
Waterproof